Custom Links improve accessibility by making content, URLs, and portals instantly available and easily viewable, giving every Member of your Community quick access to your organization's important sites and information. Custom Links can also be targeted to specific audiences within your Community by use of Divisions.
Custom Links directly link to a URL (including a mailto: address or other site), or to a Custom Page filled with content. You can create your Custom Links to appear in the following places:
Above the News Feed on the Web in the page header
Below the News Feed on the Web in the page footer
On your mobile app in the main Menu
To link to Custom Pages, you must first create a Custom Page, then a Custom Link. To create a Custom Page, see Custom Pages:
note
Custom Links can be added without a Custom Page.
Create a Custom Link
Go to Admin > Personalization > Custom Links.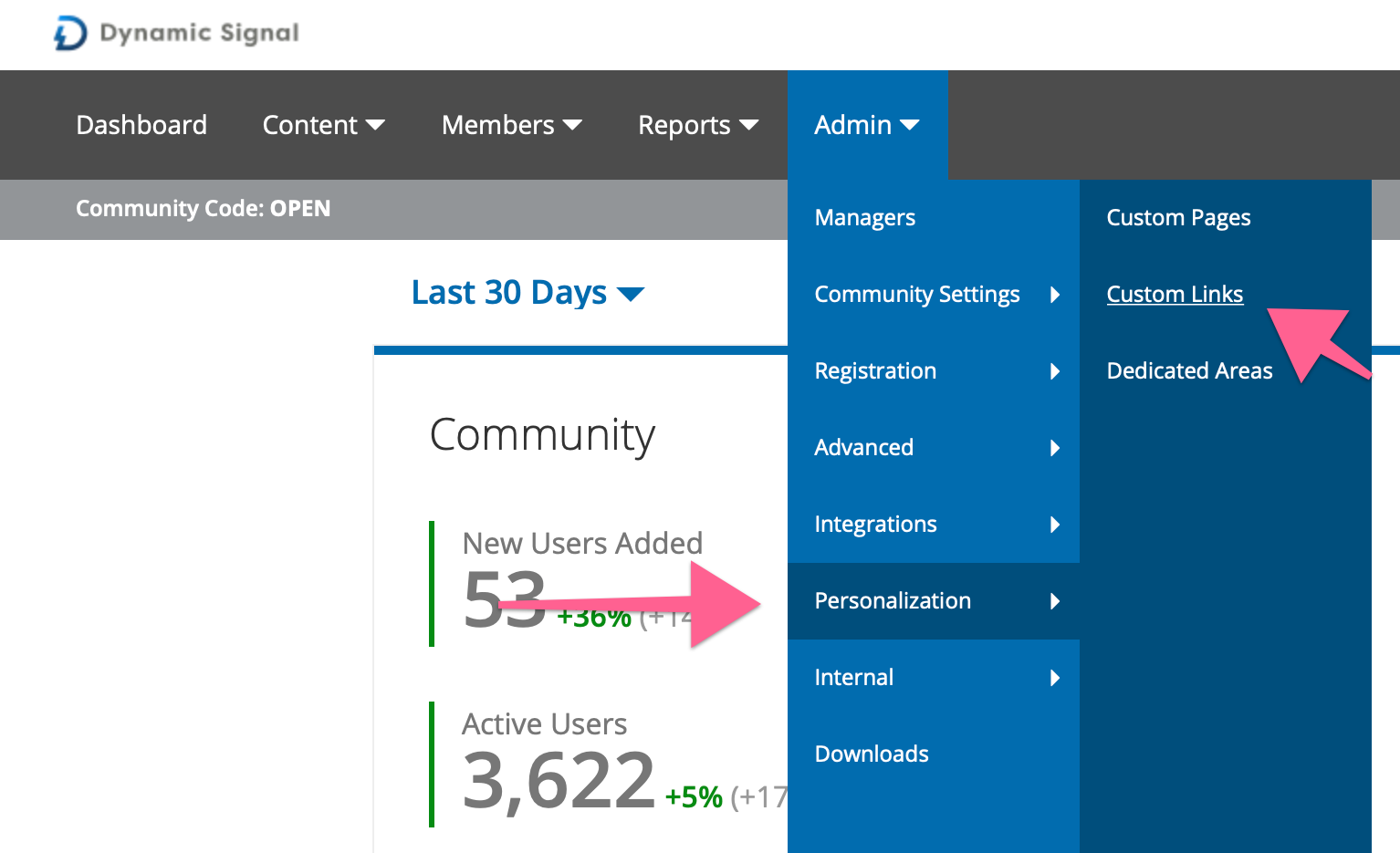 In the upper right corner, click Create Link.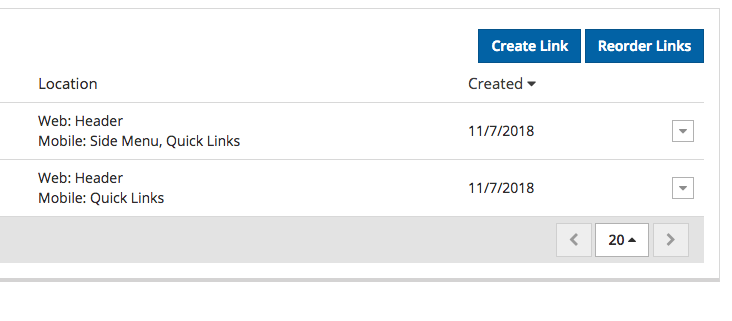 note
Up to five custom links can be added to the Header, and five to the Footer.
In the Create Link window, enter the Name of your custom link (this is the name of the link that will appear in the header, footer, or social account). Then, select Custom Page and choose the custom page to be linked. For Quick Links, the name must be 12 characters or less. Click Save.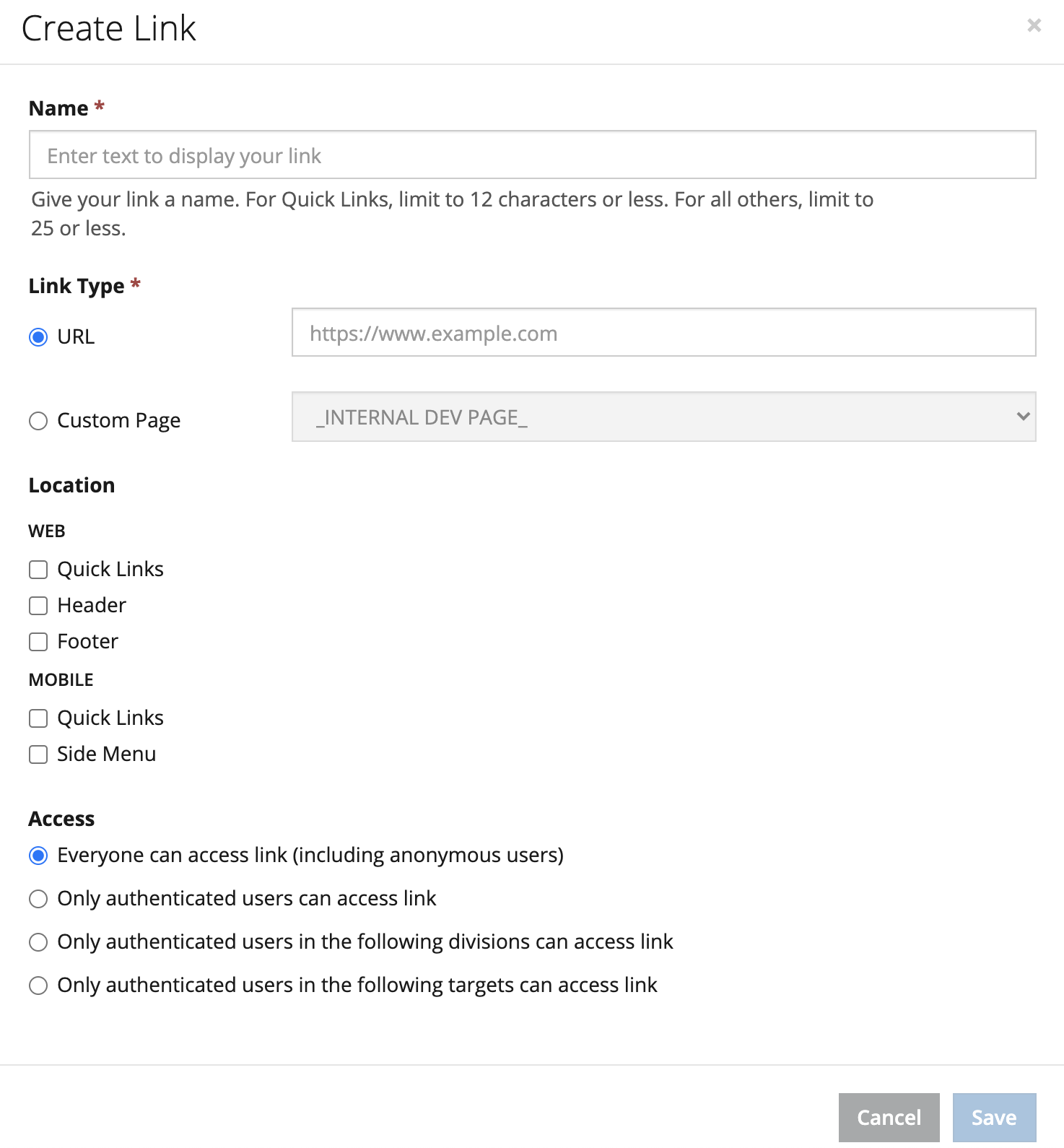 In the Link Type field, enter the URL of your link.
In the Location region, select where you want your link to appear. Optionally, you may select the Quick Link checkbox to create a Quick Link, and upload an icon for the link. For more information about Quick Links, see

Quick Links

.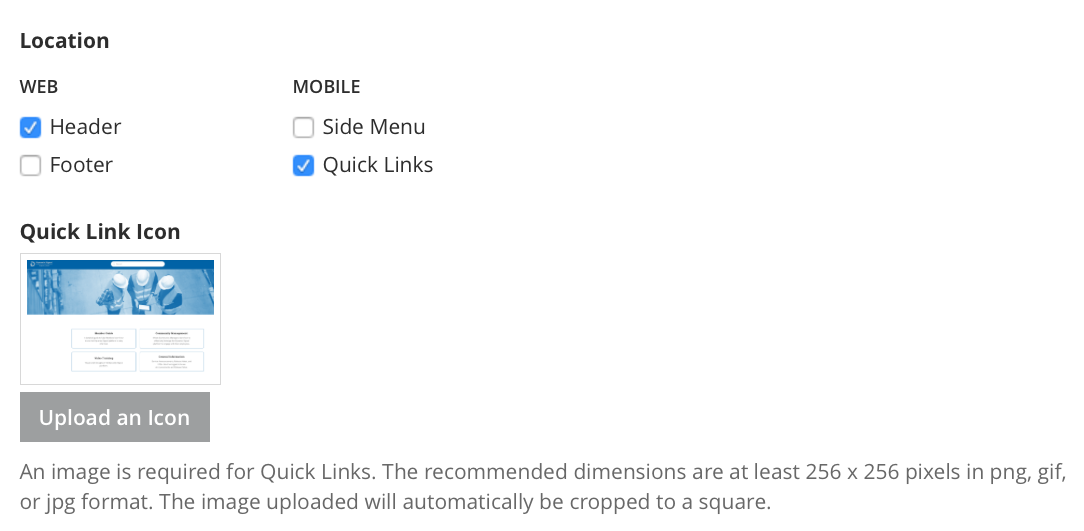 In the Access region, select the checkbox for who you would like to be able to access the link and click Save.

Your Custom or Quick Link will now appear in your Community!