SmartContent is a special type of feed that enables you to smartly scan the web for high quality content that matches your specific needs. You provide a set of keywords or URLs that direct the smart search. The more keywords or URLs you provide, the more relevant results you will get.
SmartContent is a premium feature. Please contact your Customer Success Manager for information on activating this feature.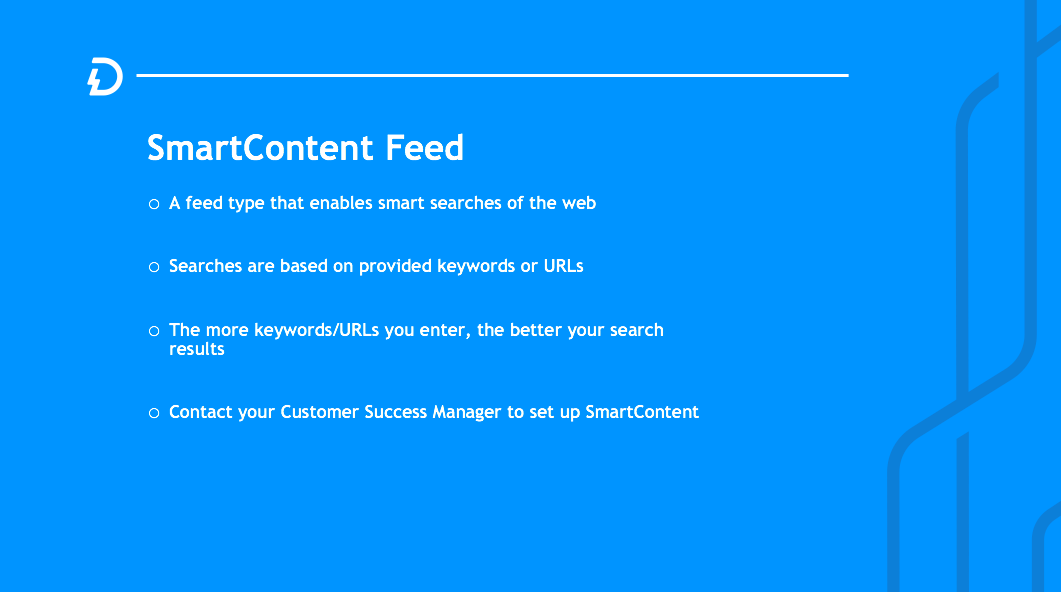 Please see article Content Feeds Overview
The below settings can be applied to the SmartContent Feed:
Select the keywords you wish to search for, click 'Add to Allowlist' button after each keyword. Alternatively you can click the link to provide a sample url instead.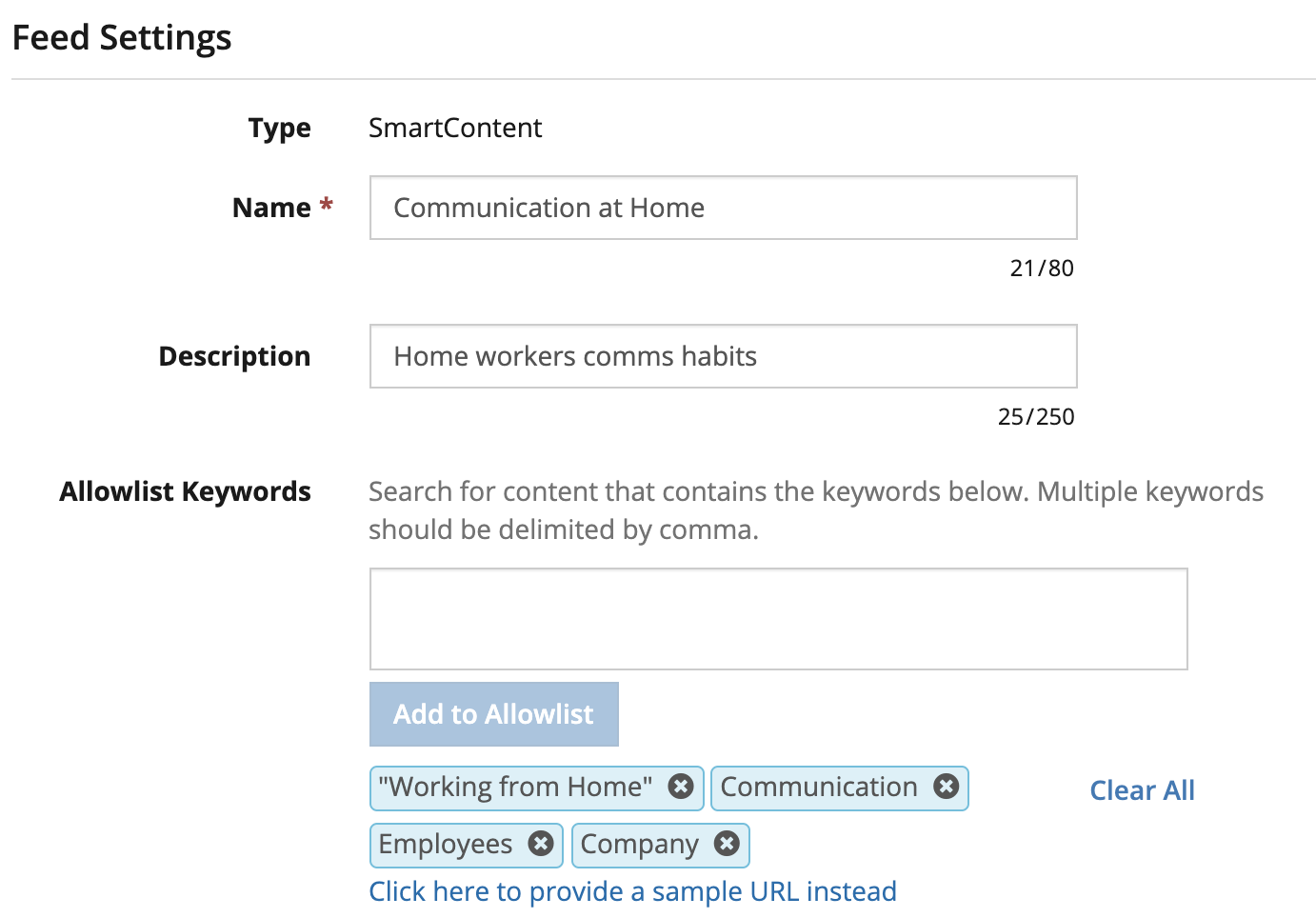 To filter content down to most relevant items you can blocklist specific keywords or domains, you can use this to deliberately filter out keywords from untrustworthy sources, competitors or keywords that are frequently confused for what you are looking for.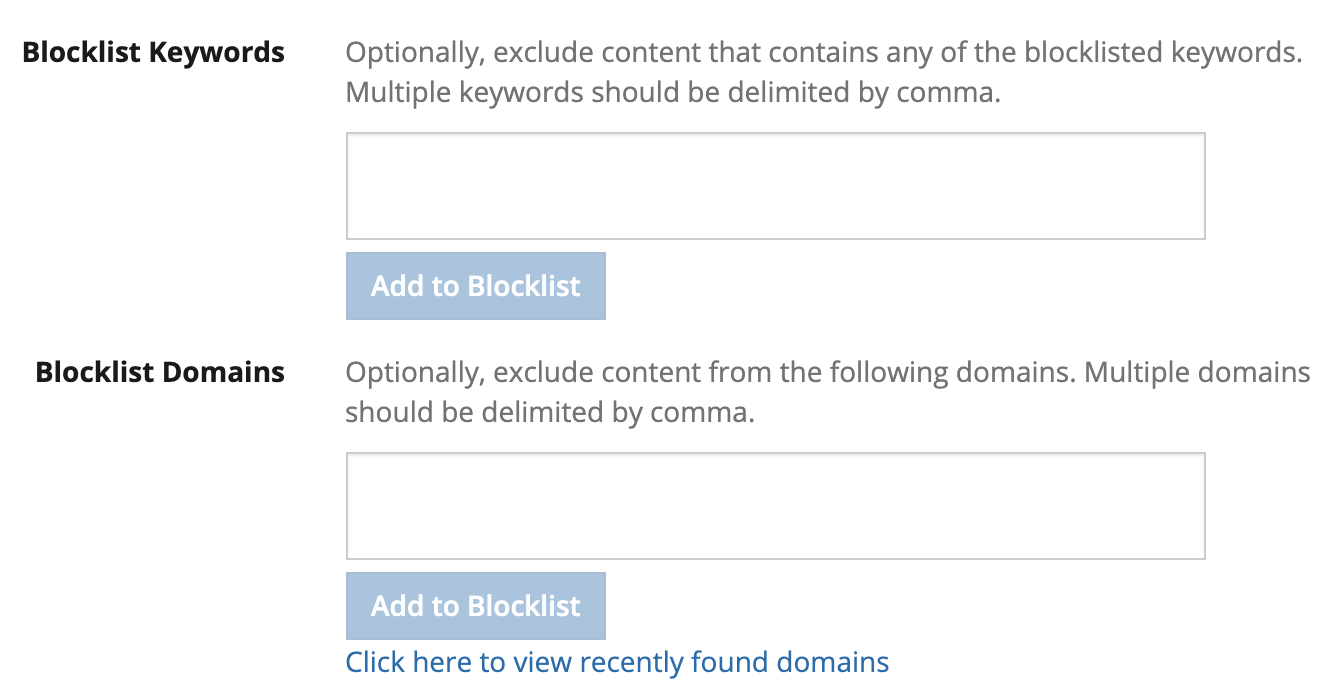 Below options are regarding the quality of the content that is imported, the language of the content and the number of content items that can be set to import each day.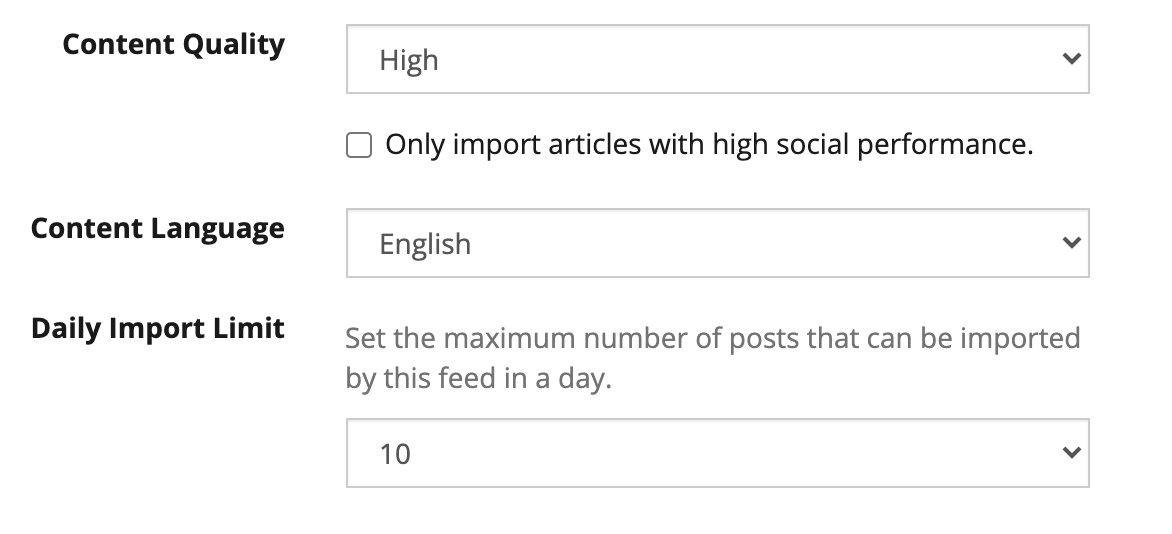 Once the feed is set up and content starts importing, you will find it in the Content menu > Posts > Pending where the relevant posts can be approved.