Slack is a cloud-based set of proprietary team collaboration tools and services. Dynamic Signal integrates with Slack to enable community managers to easily broadcast sharing opportunities to any connected Slack channel. Approved content will appear in selected Slack channels, making sharing and engagement an easy part of an employee's daily routine.
To set up your Slack integration and broadcast to a Slack channel, complete the following procedures.
Connect to Slack
Broadcast Content to Slack

Connect to Slack
Ask your Customer Success Manager to enable your Slack Channel Configuration. Once enabled, complete the following steps to connect to Slack.
Go to Admin > Integrations > Slack.
note
If Slack does not appear in your navigation menu, contact your Customer Success Manager.
Click Add to Slack.
tip
Create a new Slack account (within Slack) in the name of your program (e.g. "Social Ambassadors") to prevent broadcasts to Slack from coming from your personal account, along with the possibility of other managers being able to broadcast from your account. This integration will ask for permissions to the account you are currently logged in as in your Slack application.
Click Allow and you are ready to broadcast to Slack. Make sure you have logged on to your Slack account to see your broadcast.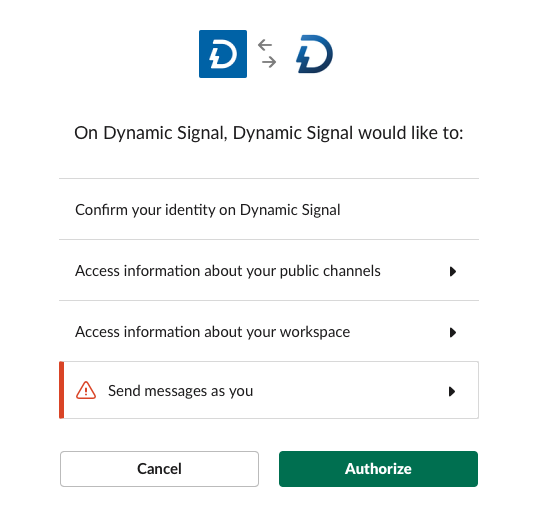 A confirmation email will be sent to you verifying the connection.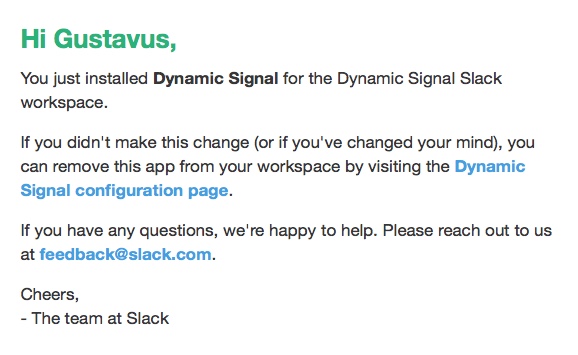 Broadcast Content to Slack
To send a broadcast to a Slack channel, complete the following steps.
Go to the Posts page at Content > Posts and click the post you want to broadcast.
In the Post Details page, click New Broadcast.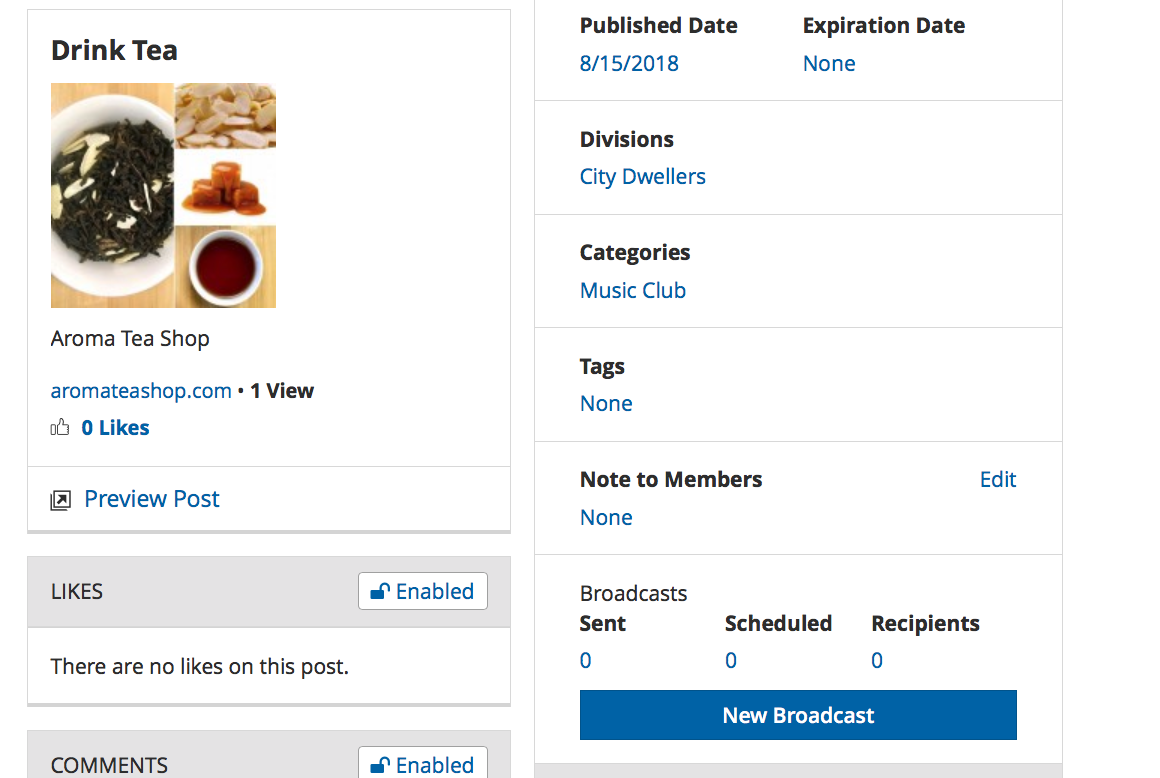 Select the Post to Slack checkbox, which opens the Post to Slack window, and enter the public Slack Channel you want to broadcast to. You can only post to public Slack channels, so you may want to create a Slack channel dedicated to your Dynamic Signal program. The Slack account connected to the Dynamic Signal platform must be a member of that Public channel as well.


note
The
Post to Slack
checkbox only appears after you have attached a post.
Optionally, select the Custom Message checkbox and enter a custom message to appear with your broadcast.
Click Send Broadcast.
You have now sent a broadcast to your selected Slack Channel. Your broadcast will appear in your selected Slack channel(s) with your custom broadcast messaging followed by a Share Post link.