Open your company's Mobile App and you'll land at the News Feed.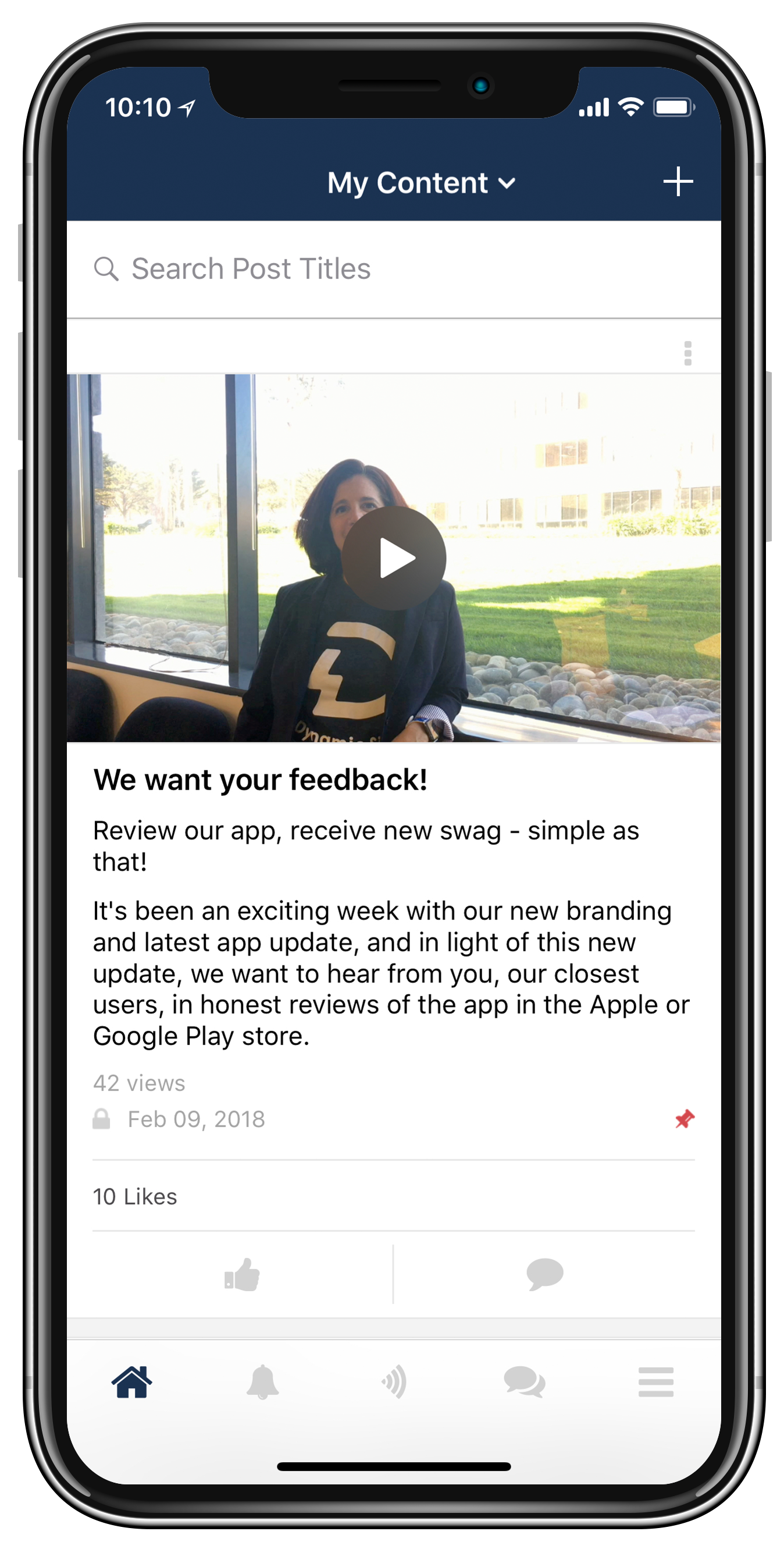 Mobile News Feed Features
You'll start on your My Content Category (a custom category from your Category Subscriptions) or another default category for your Community.
Tap the Category dropdown at the top to select from your available Categories.
Tap the + symbol in the upper-right hand corner to submit content to your community. If you can't see this symbol, it may be disabled by your community manager.
The Search Bar at the top is hidden by default, but tap and drag the page down to reveal it. The Search Bar can be used to search the Post Titles of any post you are able to view.
You can tap and drag up to reveal the Post Cards for the content in the current Category.
The bottom of the app has the menu items. From left to right, you'll see
Home - Takes you to the News Feed
Notifications - Shows you any notifications from the platform
Broadcasts - Shows broadcasts that've been sent out (the Broadcasts icon only appears if you have Manage Community privileges).
Messages - Shows messages sent to you by Community Managers and/or Members. If you can't see messages, it may be disabled by your community manager
Menu - Takes you to your Profile and Community options
Differences on Android
You'll notice some different items if you're on Android
Messaging isn't yet supported on Android
the Search Magnifying Glass is always in the upper-right corner.
the + icon is in the lower-right corner above the News Feed.
Menu is left of the category dropdown (instead of with the other icons)
For further details please see Mobile Experience