This is your News Feed. It contains Posts.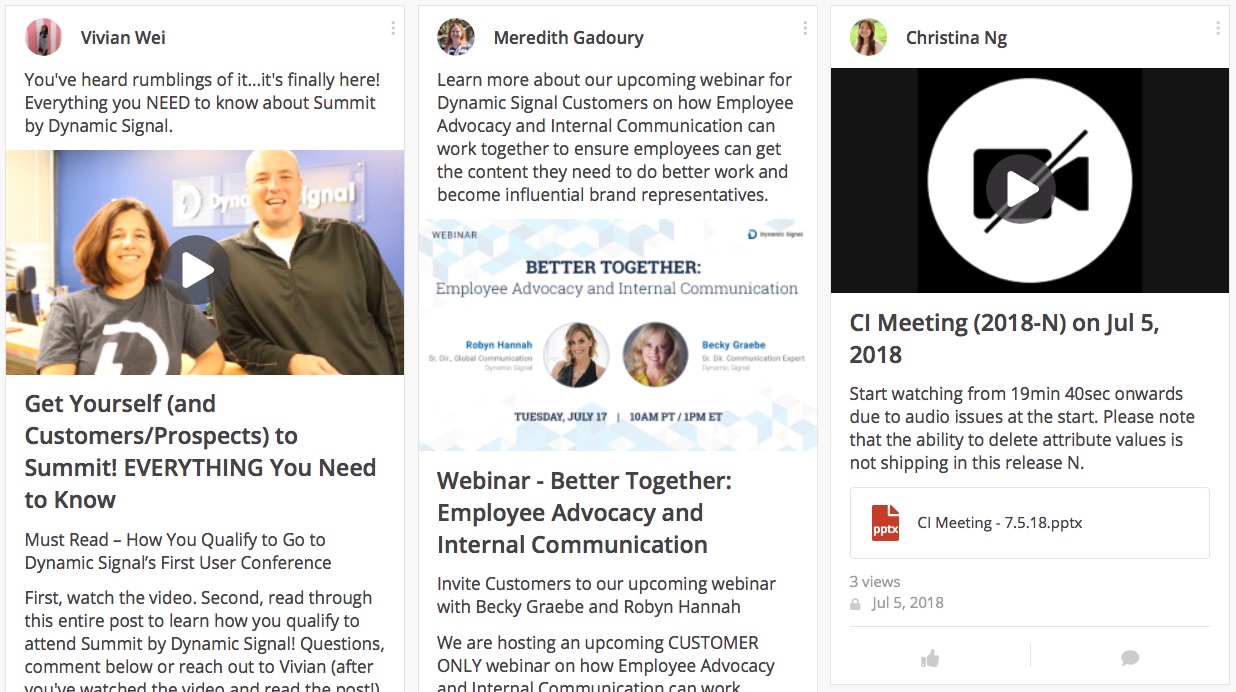 The posts you see are determined by the Content Categories to which you're subscribed. We'll talk more about Content Categories later. Around the News Feed, you may notice these features:
Header
Above the Cover Image, the Header contains your Messages, Notifications, Points, and the Submit Post menu items.
Cover Image
A banner above your News Feed and below the Header.
Featured Content Gallery
Shows your company's key updates and stories at the top of your feed.
Category Subscriptions
On the sidebar to the left of the News Feed.
Post Cards
These posts populate your News Feed below the Featured Content Gallery.
First, let's take a closer look at the Featured Content Gallery.