Onboarding Customization lets you control the settings of your Community's flow. To access Onboarding Customization, go to Admin > Registration > Onboarding Customization. Make sure to Save any changes (bottom of the page). All of the steps for your Onboarding flow are shown on this page. Click and Drag the Handle (triple bar) icon

for a given Onboarding step to change it's placement in the flow.
Note: Onboarding steps can only be reordered within their given section. You can only ask for First and Last name during the Preregistered section. If you've enabled Single Sign On, you'll see two tabs in the upper-left corner - "Email" and "Single Sign On". Customize these flows by clicking these tabs.
Click the Gear icon

to be taken to the settings page for that registration option. Onboarding flow is the same across all platforms (web, iOS, and Android). Some settings need to be enabled and configured elsewhere in the platform. To add these options to your Onboarding flow, click the Enable Setting button. You can click Return to Onboarding to go back to Onboarding Customization.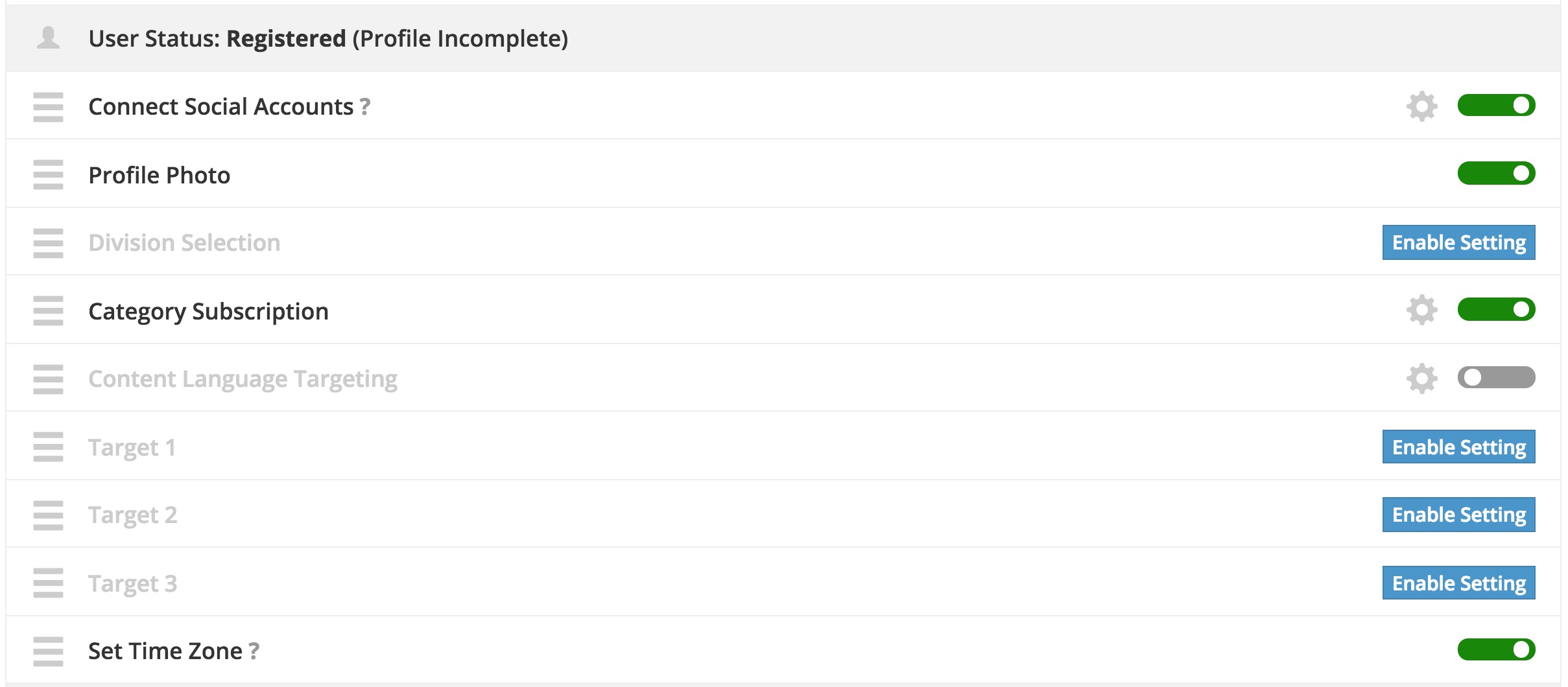 You can choose to enable or disable a given setting by clicking the Switch icon

.
The Switch dot to the right and background colored green is Enabled.
The Switch dot to the left and background colored gray is Disabled.
Hover over the ? icon for a description of the Onboarding step.
Note: The Welcome Page is an optional page that can be displayed to Members once they've completed registration. Contact your Customer Success Manager to enable and configure the Welcome Page.