You can populate your members' newsfeeds with posts for them to review and share. To add new post content to your Community, go to Content > Create Post.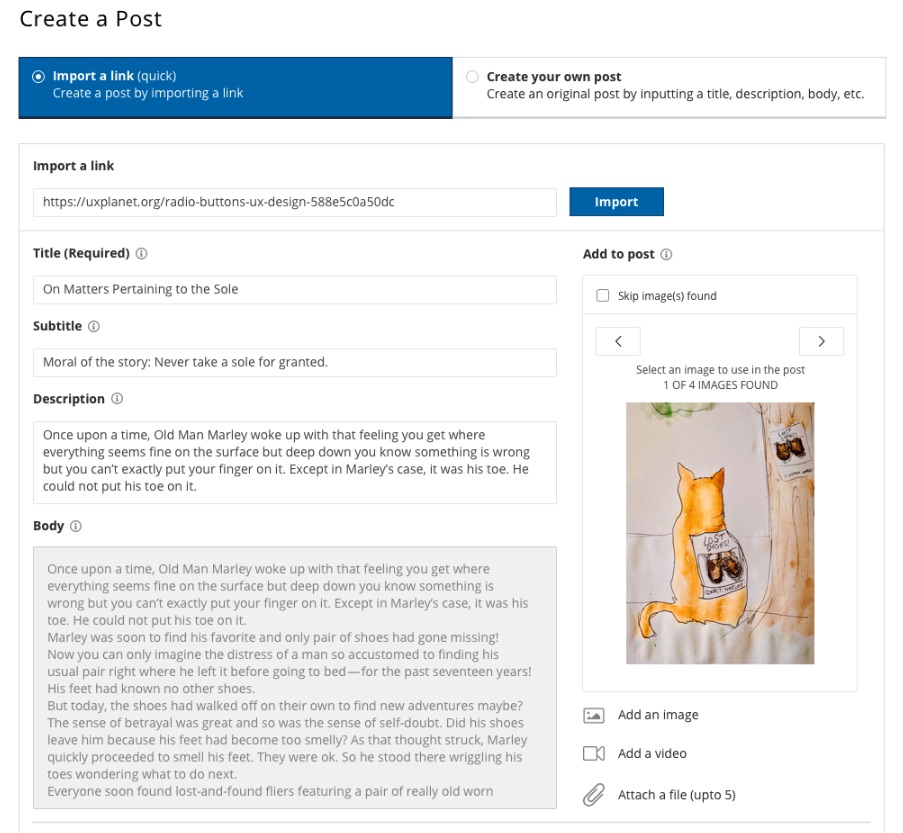 Creating Posts
A simple way to create posts is to import the content from a web link. The platform collects all of the relevant content from the source URL. You can customize any of the fields below, and when finished, scroll down and click Publish:
Title
Description
Categories/Tags
Sharing
Note to Members
Divisions (if enabled in your platform)
Suggested Share Text
Creating a post from scratch involves populating fields across four different tabs: Content, Settings, Sharing, and Publishing. You can manually edit these fields when importing a post as well if you'd like more control over certain characteristics of the post, like its internal discussions permissions or share text.
note
As of February 20, 2019, a streamlined post creation flow can be turned on for your Community by going to
Admin > Advanced > Post Defaults
. To turn on the new post creation flow for your Community, see
this article
.
How to Create a Post
To create a post, perform the following steps:
Go to Content > Create Post.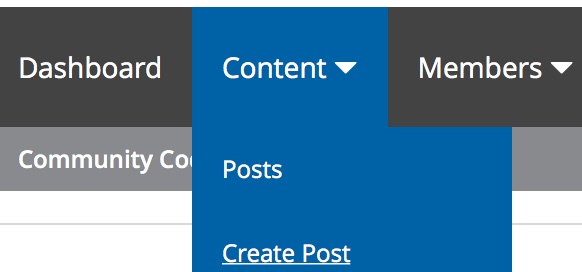 Choose to import a post from a web link, or create your own post.

note
At any time during the Post creation flow, you can click
Save as Pending
to move your Post to the
Pending queue
for approval by another Community Manager. Published posts cannot be moved to Pending, only to Excluded. Excluded posts can be put back in Pending.
You can also click Create Post in the top-right of the Post List page under Content > Posts. You'll be brought to the post creation flow under Content > Create Post.

note
How do I delete a Post? Posts cannot be deleted entirely from the community once they have been created, but they can be Excluded. Excluding a post will remove it from all Members' Newsfeeds, but it will still be accessible to Managers who have permission to it via the Excluded folder.