For data on engagement by social channel, including Shares, Impressions, Clicks and Total Reactions, you can combine a Post Report with a Members' Channels Report.
To generate a report on Posts combined with Members' Channels Report, complete the following steps.
Go to Reports > Posts.
In the Filter Report region, select the Reporting Date Range and click Refresh.
Select Posts Combined with Members' Channels from the dropdown menu.
Click Download to retrieve the CSV report worksheet.
Optionally, select the entire Worksheet and click Pivot Table.
In the Rows region, select Channel Type.
In the Values region, enter the values to be reported.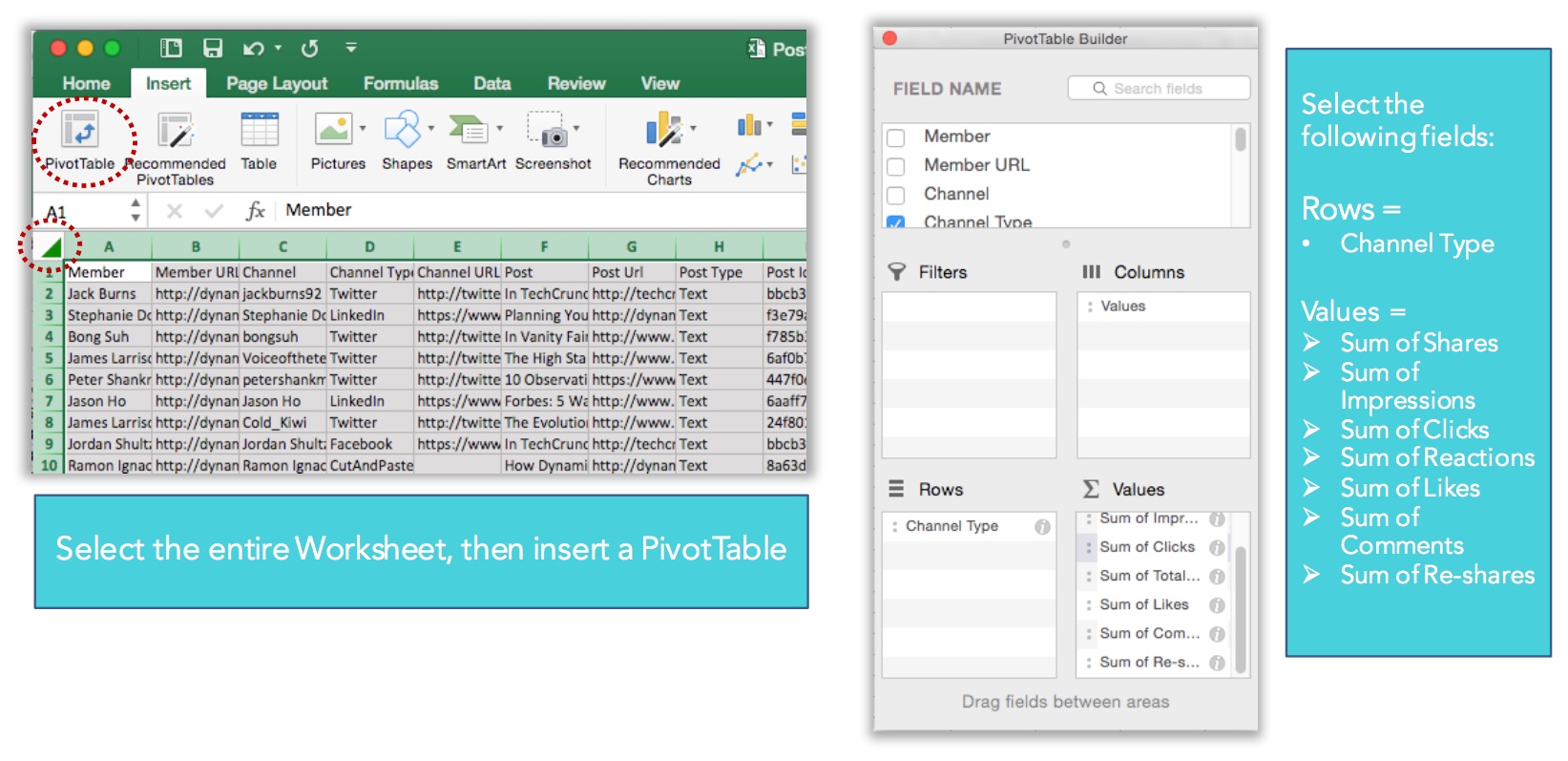 Posts Combined with Members' Channels Report CSV File