Community members connect and share their personal channels. You can get a Connected Channel Count report, along with other statistics related to member channels, by completing the following steps.
Go to Admin > Downloads > Member Channels and click Download.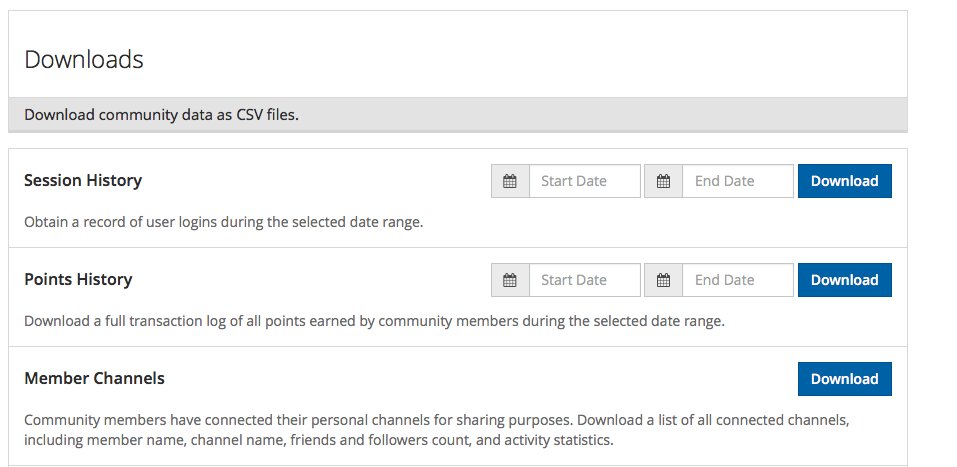 From the CSV worksheet, click Pivot Table.
In the Pivot Table Rows region, select Email.
In the Pivot Table Values region, select Count of Channel.
You can view the Connected Channel Count Grand Total at the bottom of the worksheet or you can filter this report by channel by selecting the social channel.