The Dynamic Signal platform has the following methods of suspending or deleting members.
Suspend a Member
A manager can suspend a member by going to Members > [Member Name] > Member Profile Page > Settings and selecting the Suspend Account checkbox. Or a manager can go to the dropdown menu beside a member's name on the Member List page and select Suspend User.
The suspension only prevents a member from logging on. It does not delete any data, including share activity, posts, or actions scheduled for later.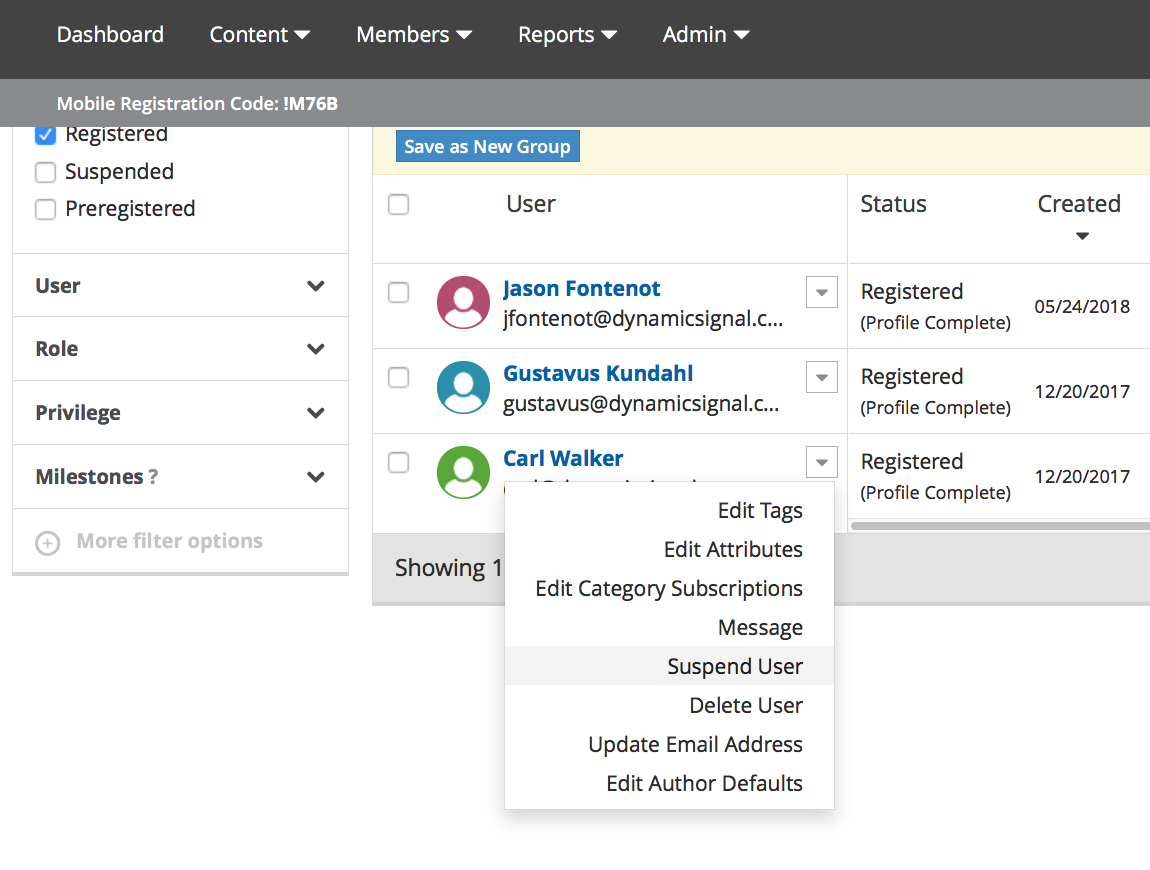 Delete a Member
A member can delete them self from their Community by going to Settings > Account and clicking Delete my Account in the Membership region. This action cannot be undone.
Note: Members logging on to the platform using SSO cannot delete their accounts using this method.
To delete members entirely from the platform, you will need to use our API: https://dev.dynamicsignal.com/api/Users#post-manage-user-id-delete.
Additional information can be found here: Personal Data Deletion via API