Post Cards are what fill your News Feed with company content. They contain posts.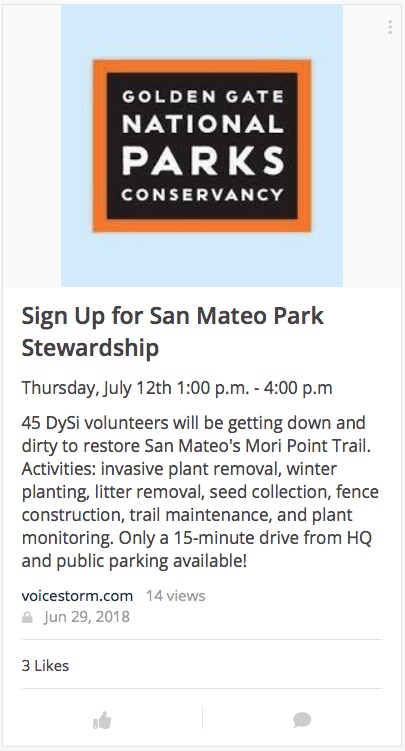 Each Post Card has a dotted Menu in the upper right corner. Depending your Community/post settings, you can use this menu to forward the post to other members (if messaging is enabled on your platform).
Internal Only posts have a Lock icon next to the publish date. Shareable posts have a Share button. You can see how many points you'll earn from sharing the post above the Post Title. Click the Title of the post see the source of the post.
The bottom of the Post Card has a link to any internal discussions (if enabled) for that post, the number of likes, and then number of comments. You can click the Like icon to like the post. Social posts (like posts to Twitter, etc.) may also have options like Retweet, Reply, and Like.

Got it. What else is in my Main Feed?
Next up is the Header and Category Subscriptions.