Dynamic Signal's Mobile Employee Communication and Engagement Platform delivers timely direct to members' phones.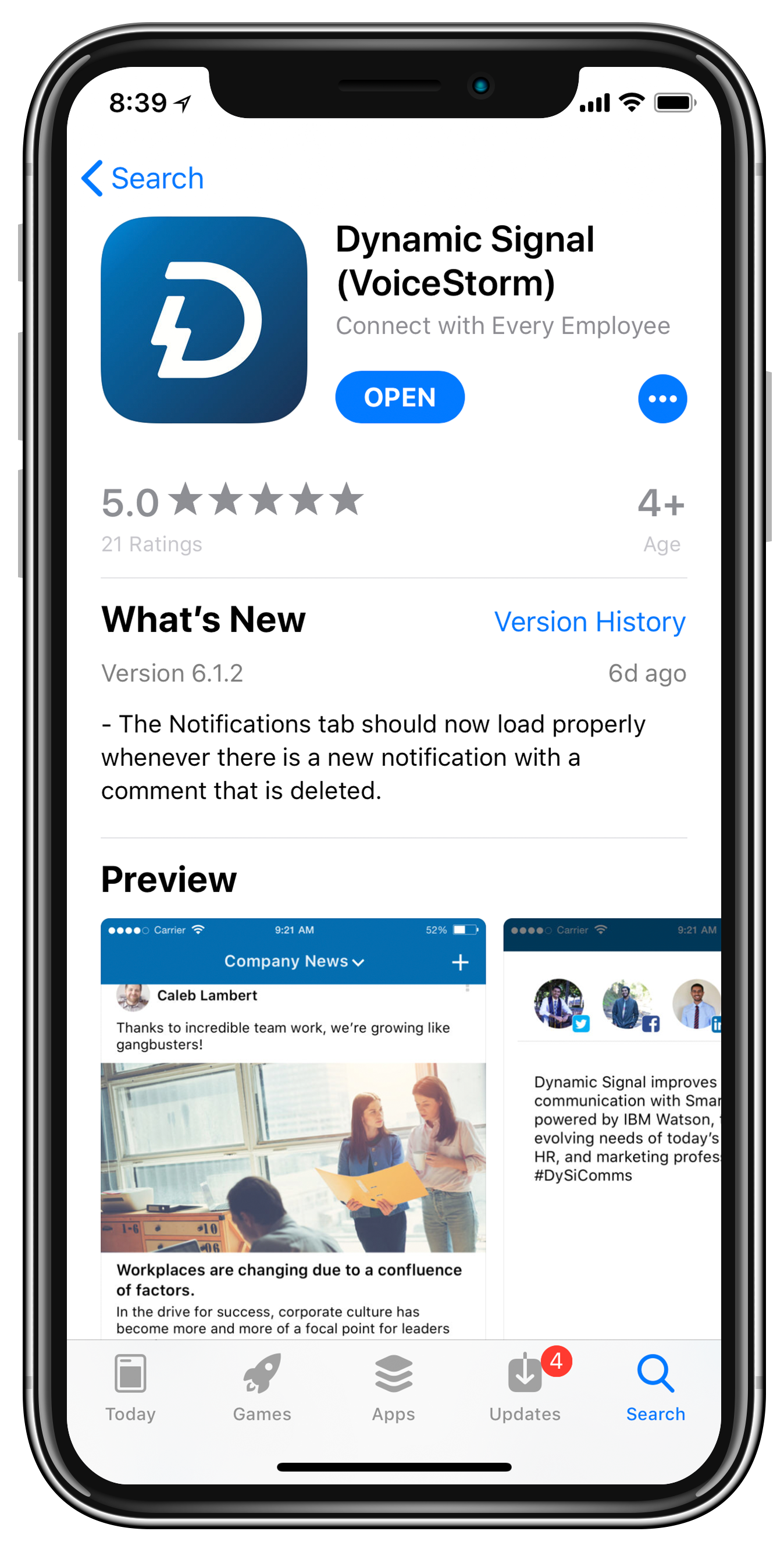 This mobile app is one of the best ways for you to know what is going on with your company, your industry, and your day-to-day tasks. Read posts on the newsfeed, watch videos, and respond by liking or commenting on the go.
Download the Dynamic Signal Mobile App
note
Your company may have a custom version of our Mobile App. You'll find links to download your company's app at the bottom of the emails sent to you by the platform (like the Broadcast email).