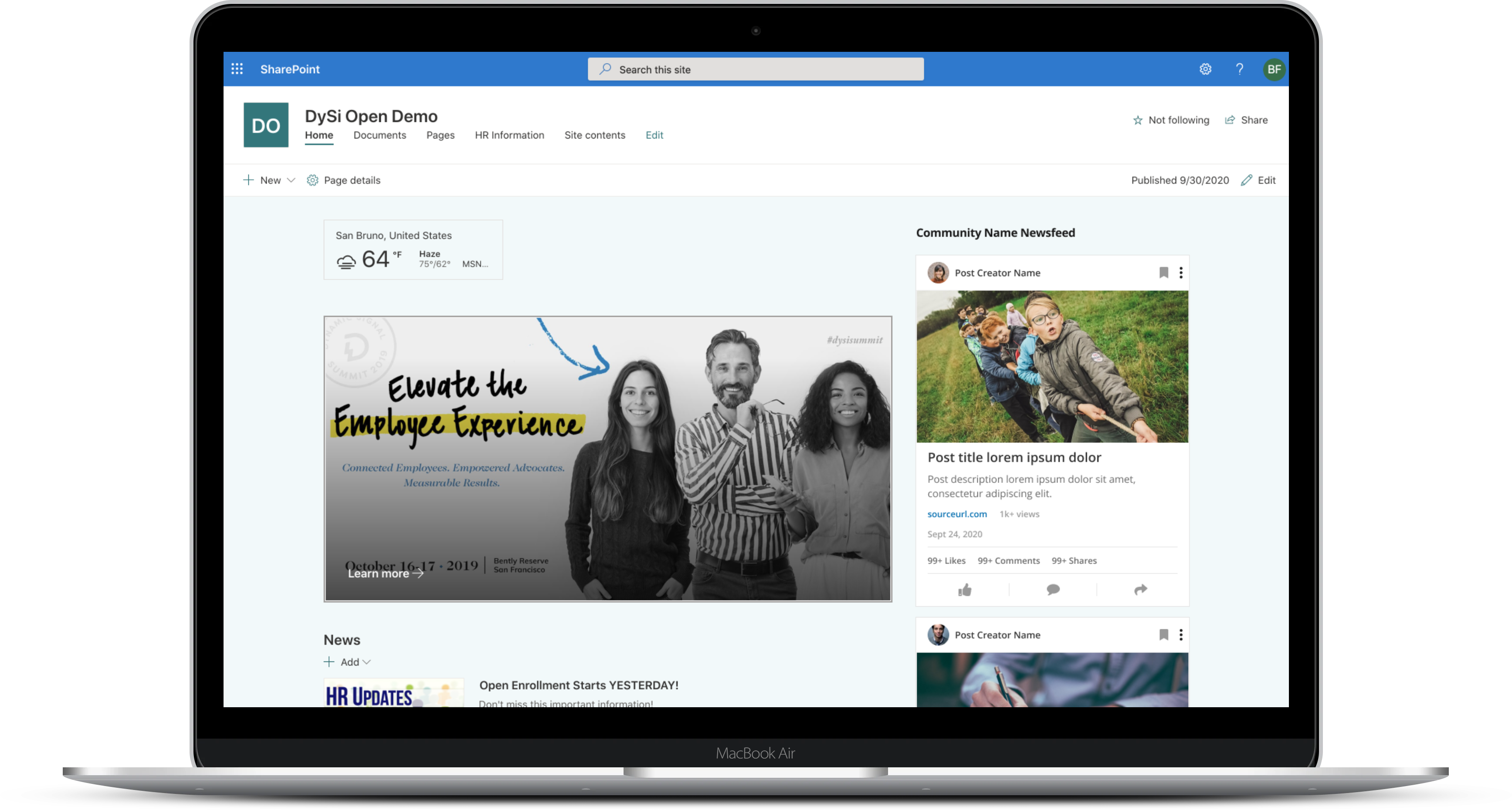 Touchpoints give you the power to disperse content and reach employees where they may already be, whether they're knowledge or frontline workers. With Touchpoints, you can effortlessly meet employees on any digital program of their choice without having to manually publish content multiple times, saving time and resources. Touchpoints are a great way to integrate into other platforms like SharePoint and cater to different channel preferences by putting relevant content on all pages. Learn how to create and edit a Touchpoint.
Product Features  
Display important content on

existing

program

s

 that employees utilize, ranging from SharePoint and intranets to Microsoft Teams and digital signage.

Create a personalized experience by displaying an embedded newsfeed that fits each

logged-in

user's 

landing experience.

 

 

Ensure critical information doesn't get lost in the noise by setting it to appear at the top of

your

platform newsfeed.

Reach frontline and knowledge workers with ease, using the agnostic system that supports several channels.

Eliminate the need for extensive IT assistance with Touchpoint's simple and user-friendly setup

 .
Helpful Links