When sharing to LinkedIn you may of noticed that your share is showing a bit.ly link instead of your community domain, for example: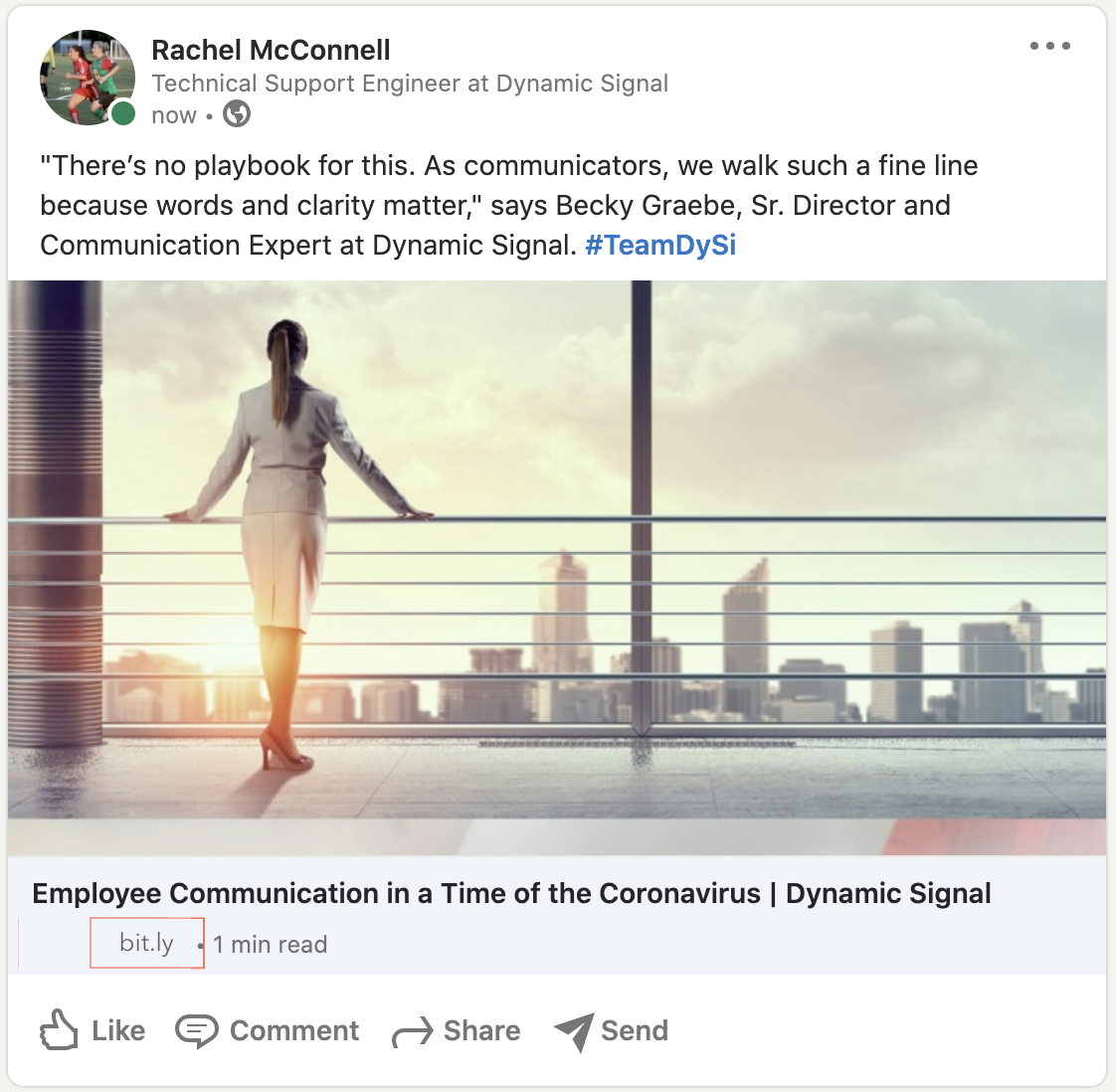 Instead of your community domain for example "dysiopen.com":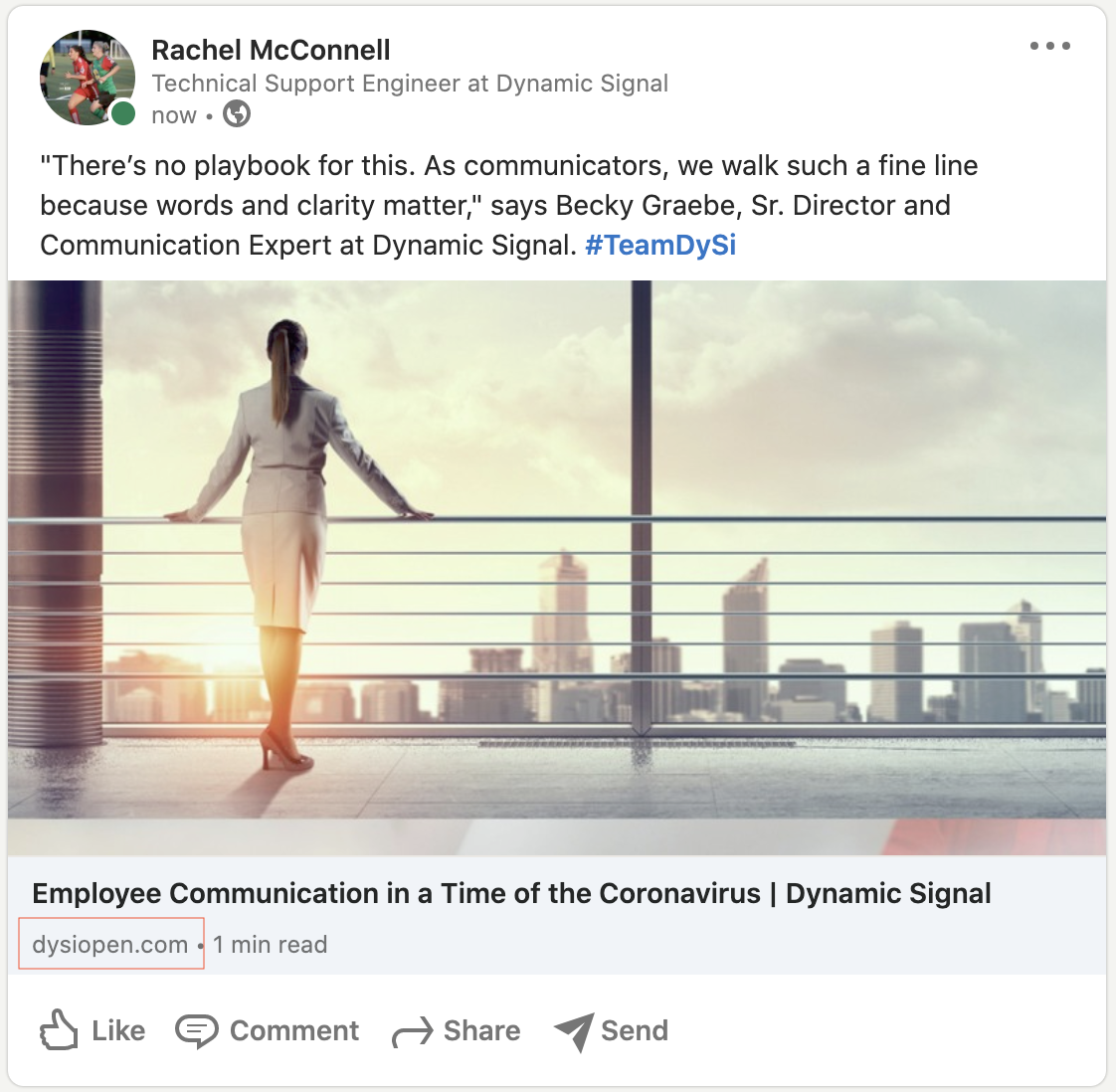 This is being caused by LinkedIn's crawler timing out when crawling a link with redirects at the time the post is shared, which happens intermittently. We have notified LinkedIn of this issue however we have been informed that no additional steps can be taken in order to preemptively prevent this behaviour at this time.
As a workaround, the share can be deleted and re-shared to fix.
note
This has also been reported happening for other steps of a link redirect, for eg; dynamicsignal.com, instagram.com has been displayed instead of the community URL