The Featured Content Gallery gives you a front-and-center look at the most important stories and events in your company. Posts in the Featured Content Gallery are selected by the Community Manager.
How do you enable this feature?
Featured Content Gallery can be enabled under Admin>Community Settings>Branding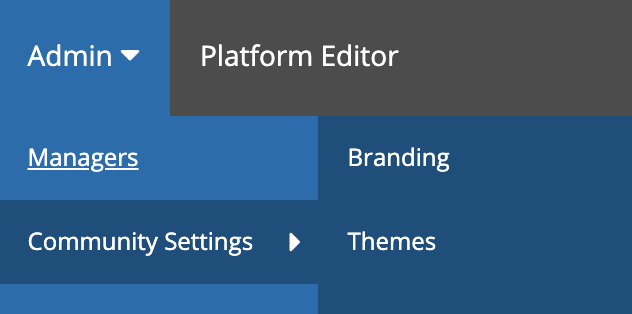 How do you add a post to the Feature Content Gallery?
To add a post to this view, select Feature Content Gallery category when creating a post. All Divisions are automatically force-subscribed to this category and it will respect Member and Post Targets.
What is the limit of posts that can be added?
Up to seven posts can be added to the Featured Content Gallery. The posts rotate automatically every few seconds, and you can select posts manually by clicking the circle icons below the post description.
Can I change the speed of the posts rotating?
The Featured Content Gallery is currently set to a fixed speed however there is a pause button in the bottom right corner you are able to use if you would like to pause the feed whilst reading a post.

How can I automatically remove posts from the gallery?
Within the Featured Content Gallery category (and all categories) settings, we have the Hide Posts setting which helps limit a Category to the most recent content only. The number of days that a post will be included in the Category before expiring/removed can be set. The default value is Never.

If you have an issue whereby you do not see an expected post in the gallery, this is the first place to check in case it has expired due to the settings. This setting can be changed to your preferred number of days.
Note
The Featured Content Gallery category will always appear for managers in the Category list, whether the module is enabled or not however if it is not enabled, this category will not show on member-facing post submission pages.