Yammer is a freemium social networking service used for private communication within organizations. Dynamic Signal integrates with Yammer to enable Community managers to easily broadcast sharing opportunities to any connected Yammer Group. Integrating with Yammer allows approved content to appear directly in selected Yammer groups, so that sharing and engaging with that content can be an effortless part of an employee's daily routine. To set up your Yammer Integration and broadcast to a Yammer Group, complete the following procedures.
Connect to Yammer

Broadcast to Yammer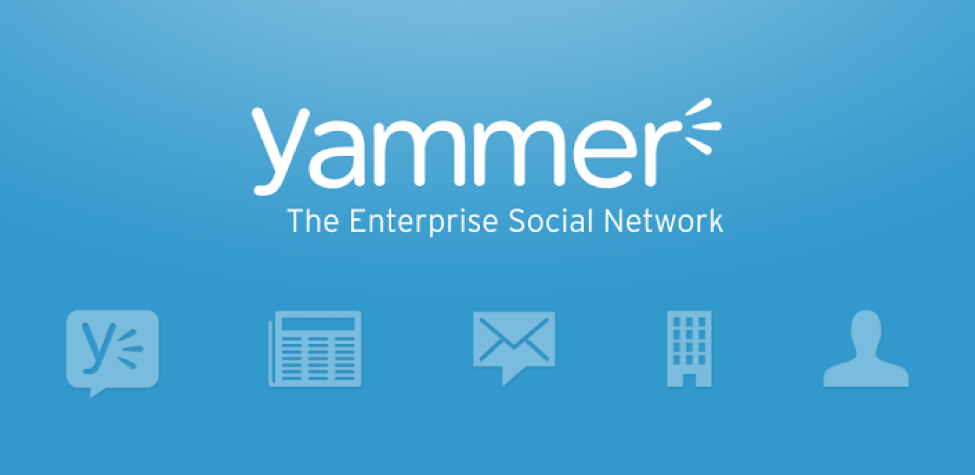 Connect to Yammer
To set up your Dynamic Signal connection to Yammer, complete the following steps.
Go to Admin > Integrations > Yammer.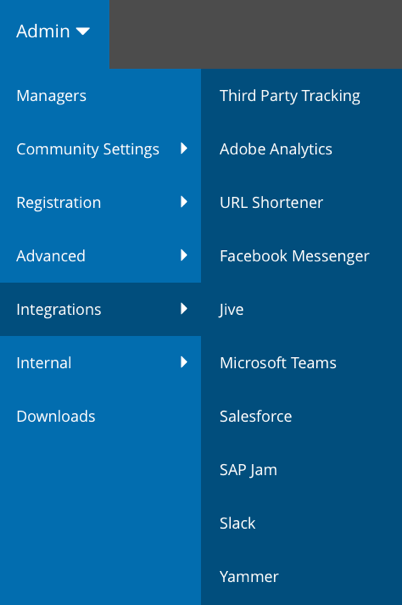 Click Connect to Yammer.

tip
Creating a new Yammer account in the name of your program (e.g. "Social Ambassadors") will prevent Yammer broadcasts from coming from your personal account.
Click Allow and you are ready to broadcast to Yammer!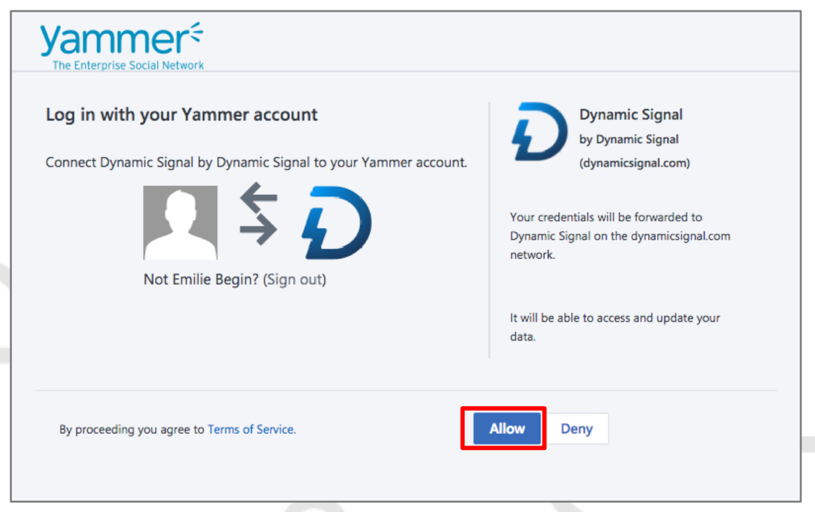 Broadcast to Yammer
To send a broadcast to Yammer, complete the following steps.
Go to the Posts page at Content > Posts and click the post you want to broadcast.
In the Post Details page, click New Broadcast.
Select the Post to Yammer checkbox, which opens the Post to Yammer window, and select your Yammer Group.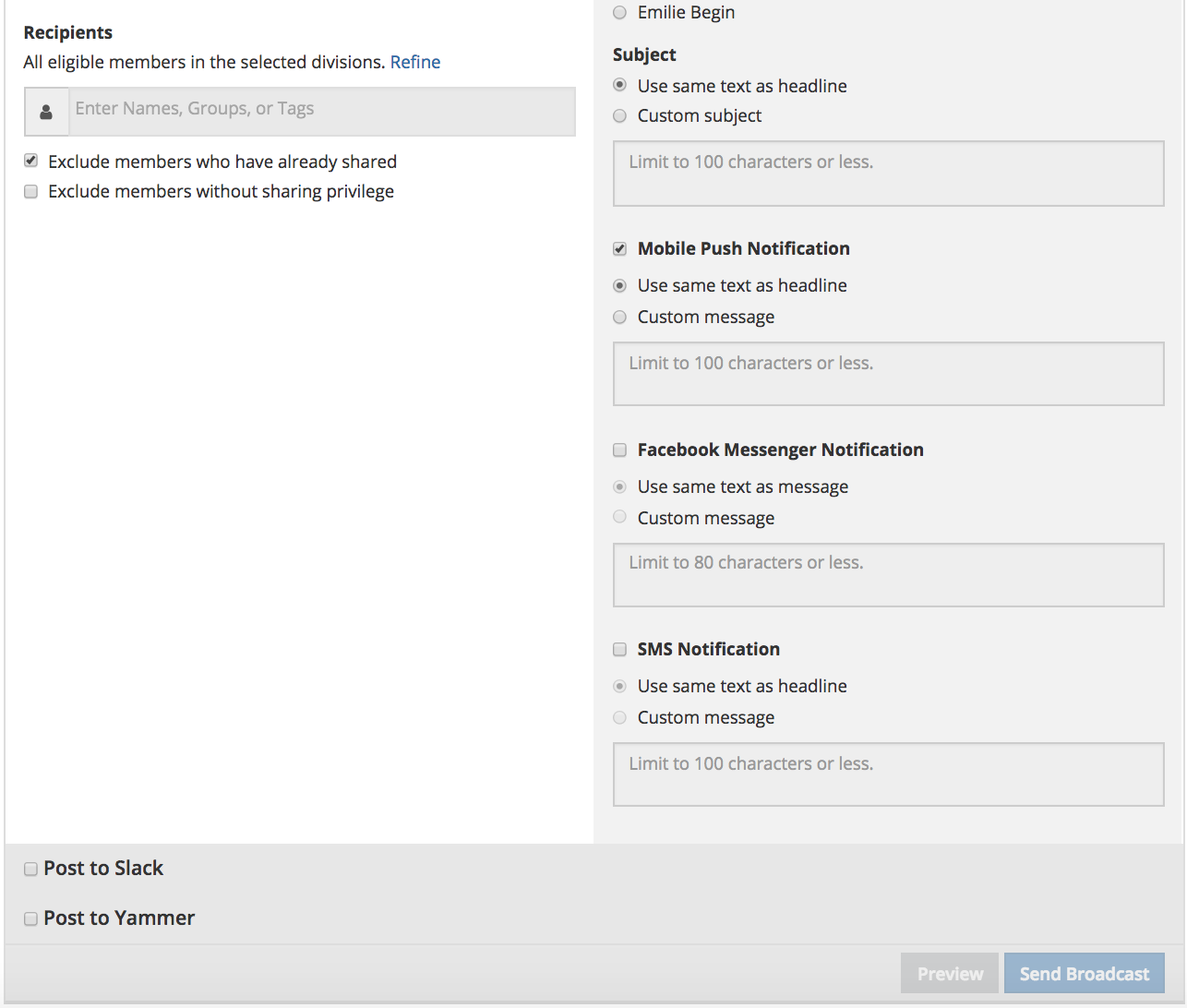 note
The
Post to Yammer
checkbox only appears after you have attached a post. You cannot Broadcast to the "All Company" Yammer Group.
Optionally, select the Custom Message checkbox and enter a custom message to appear with your broadcast.
Click Send Broadcast.
You have now sent a broadcast to your Yammer Group! Your broadcast will appear in the appropriate Yammer group with your Yammer account name and a From Dynamic Signal tag.
note
Only posts can be broadcast to Yammer and Slack.