Post Translation is a Premium Feature which allows Members to translate a post into their Display Language without manual intervention by the Content Creator or the Platform Manager.
Details:
Post Translation solution leveraging our existing partnerships with Microsoft.
Post Translation service provides translation in 18 Languages.
Translation feature will work off user display language in the app, this solution is very similar to Facebook or Instagram.

The user will be presented with the option to translate a post if it is not in their Display Language. If they click on the option they will see a translated version of the post which they can also return to its original language.

Suggested share text is also translatable in some scenarios.
Available for iOS, Android & NMA
Considerations:
Display languages must be enabled

for Post translation to work

Posts must be less than 5,000 characters to be translated.

If the post is an out-of-application post, meaning

once the post is clicked on by the end user, they will be taken to the source to read the article, there is a workaround to this 5,000-character limit. Once the link is imported, the content creator can DELETE THE BODY OF THE POST.

This will allow the title, description, etc. to be translated as expected when the user clicks to translate.

This ONLY works with out of app posts.

If a post is

shareable, post translation does not share to the social channel.

User must have a Display Language that is different from the language the content

was originally created in.

User cannot select their Display Language during registration

Display language can be set in bulk.



Desktop View: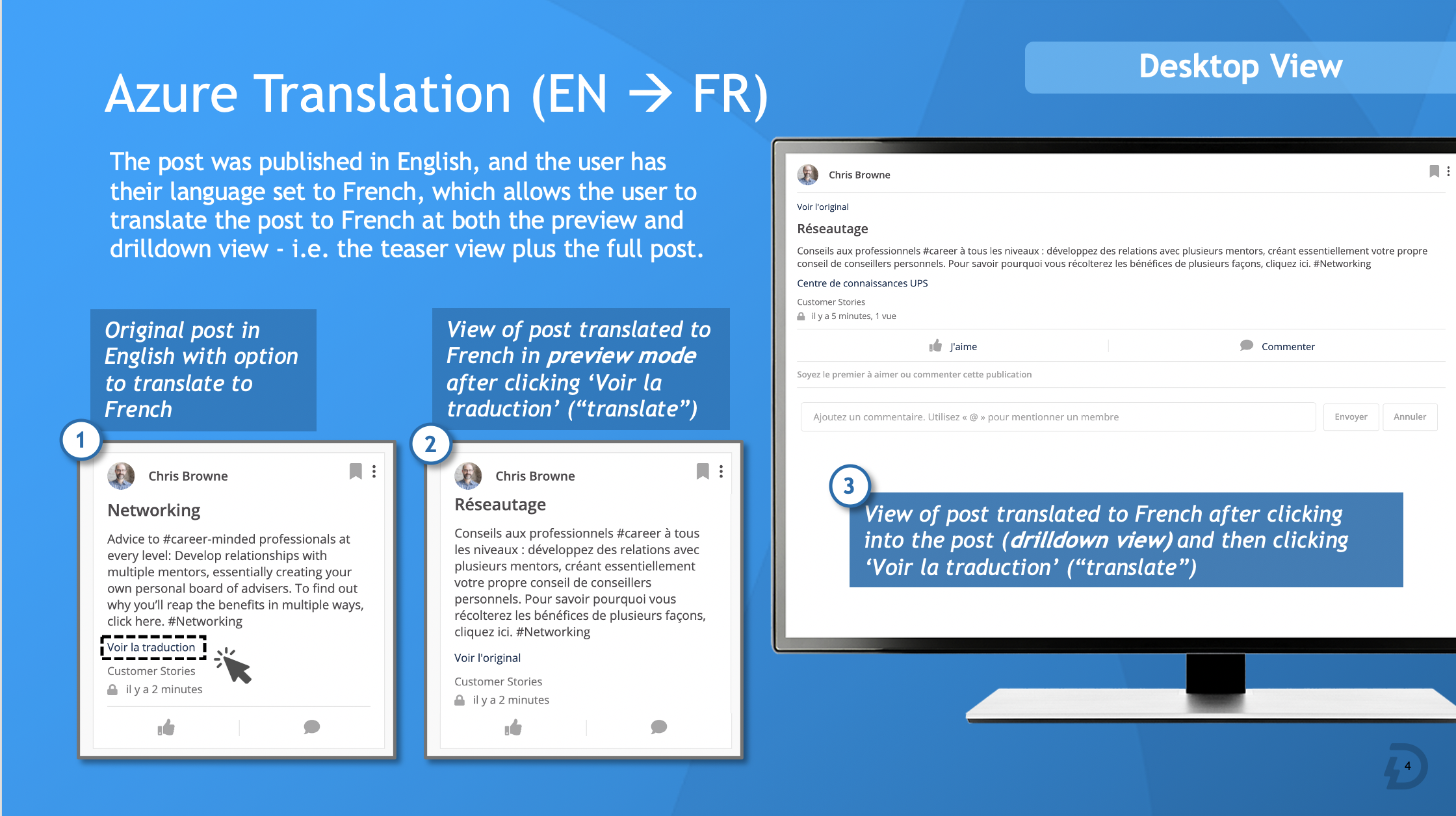 Mobile View: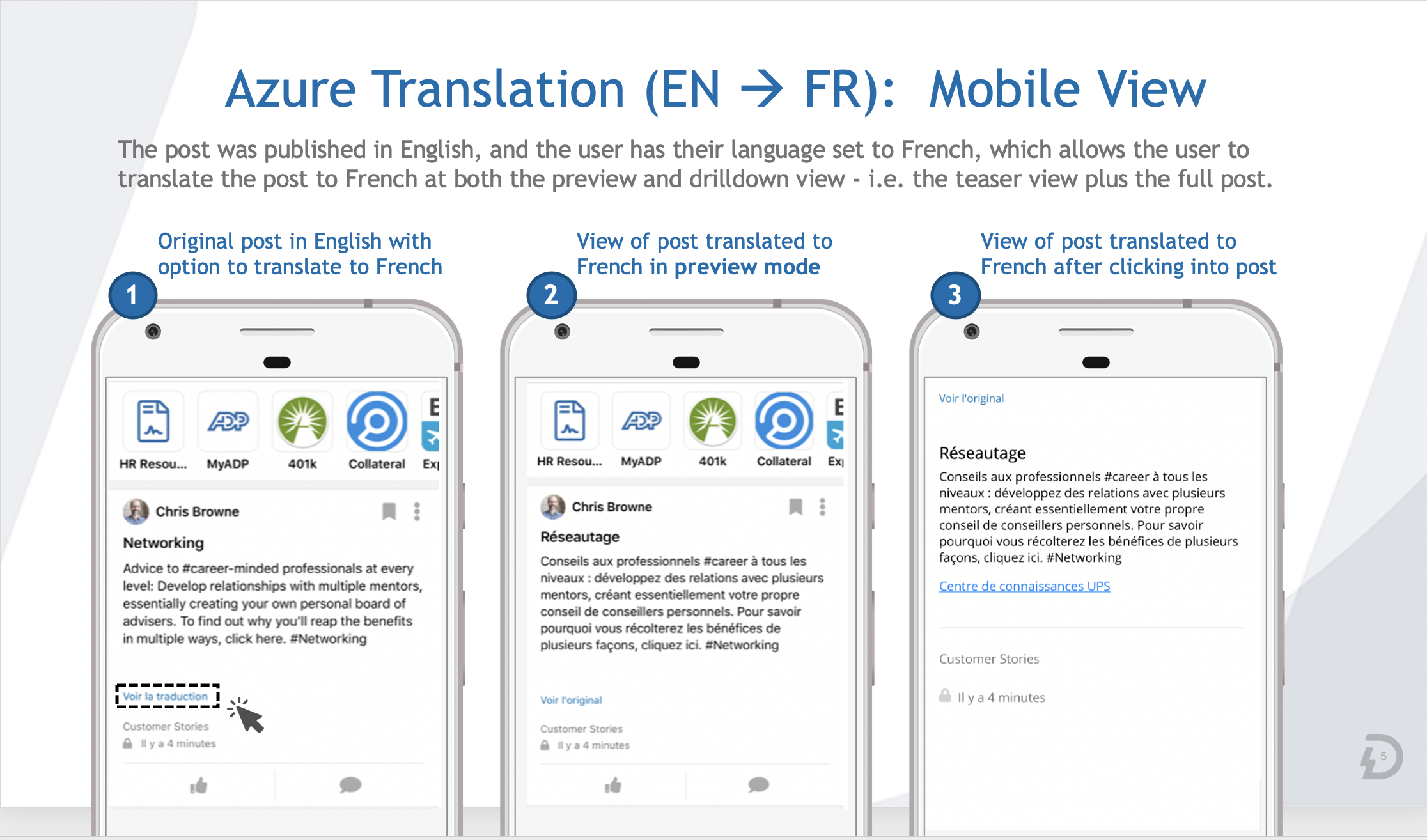 Disclaimer: Dynamic Signal's Post Translation does not translate content on other web pages outside of the Dynamic Signal app, it works on native posts in the platform only.