---
QR Community Code Scanning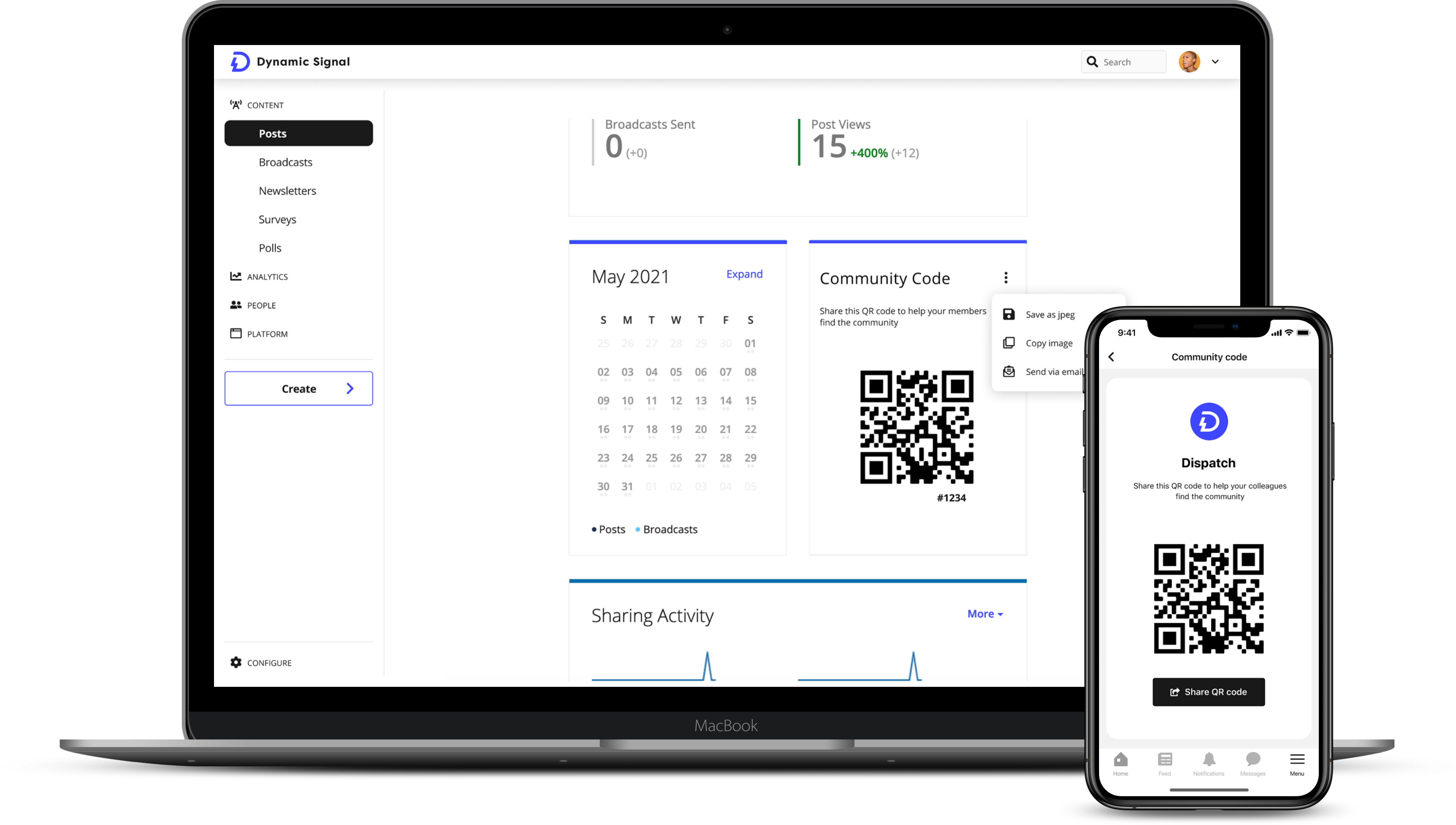 To make it easier for users to find the right community, we've added the ability to scan and distribute a QR code within the app that automatically takes you to the correct community login when scanned!
Displaying QR Code
A QR code is just a couple of taps away on any mobile device or on the admin app.
On Mobile
A user can quickly provide a community QR Code by going into the "Profile and Community" tab and selecting "Community Code" just below "My Saved Items".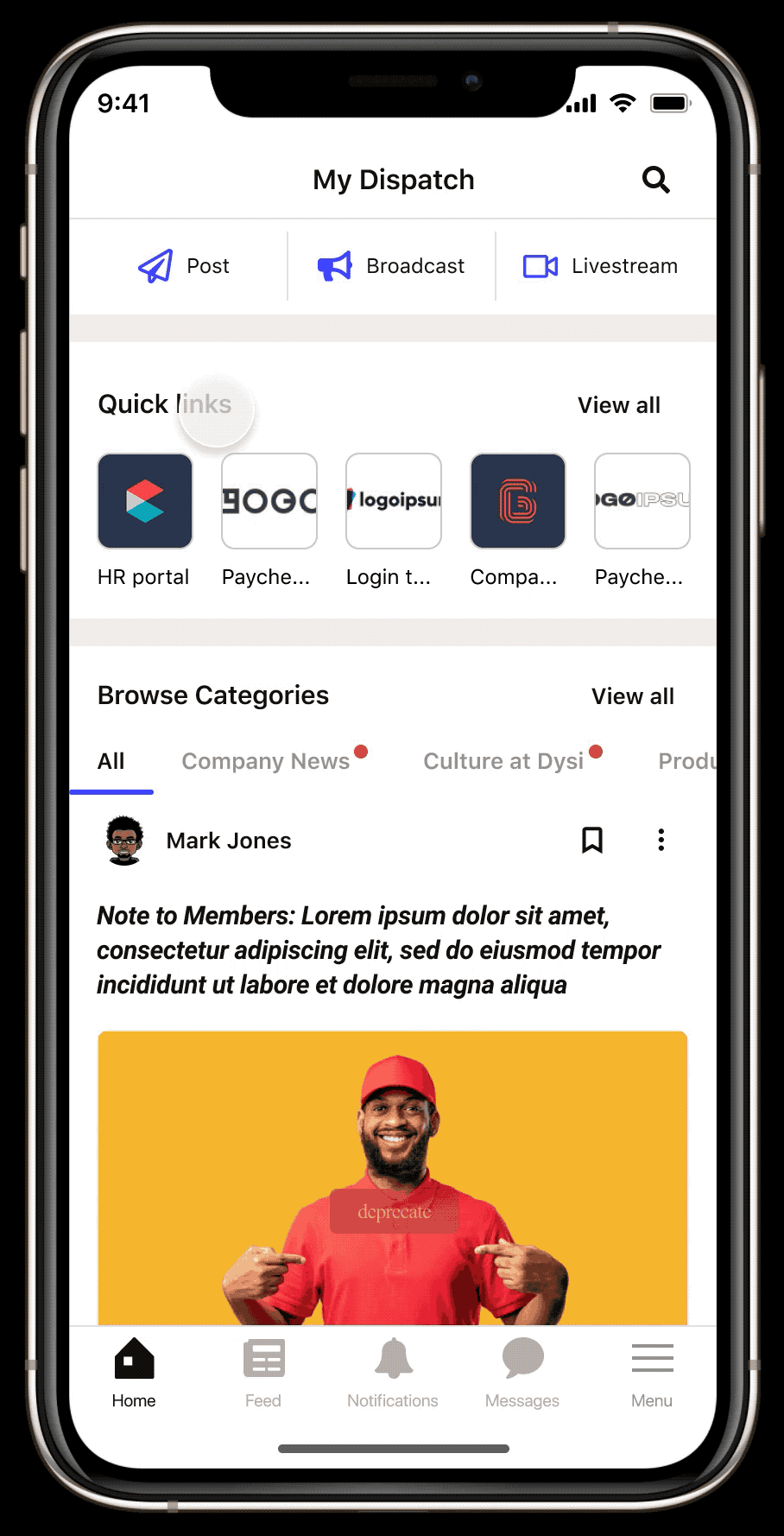 On the Admin App
The community QR Code is located right on the dashboard. Managers can download the QR Code via the menu if they'd rather send it in an email, print it, or display it on digital signage.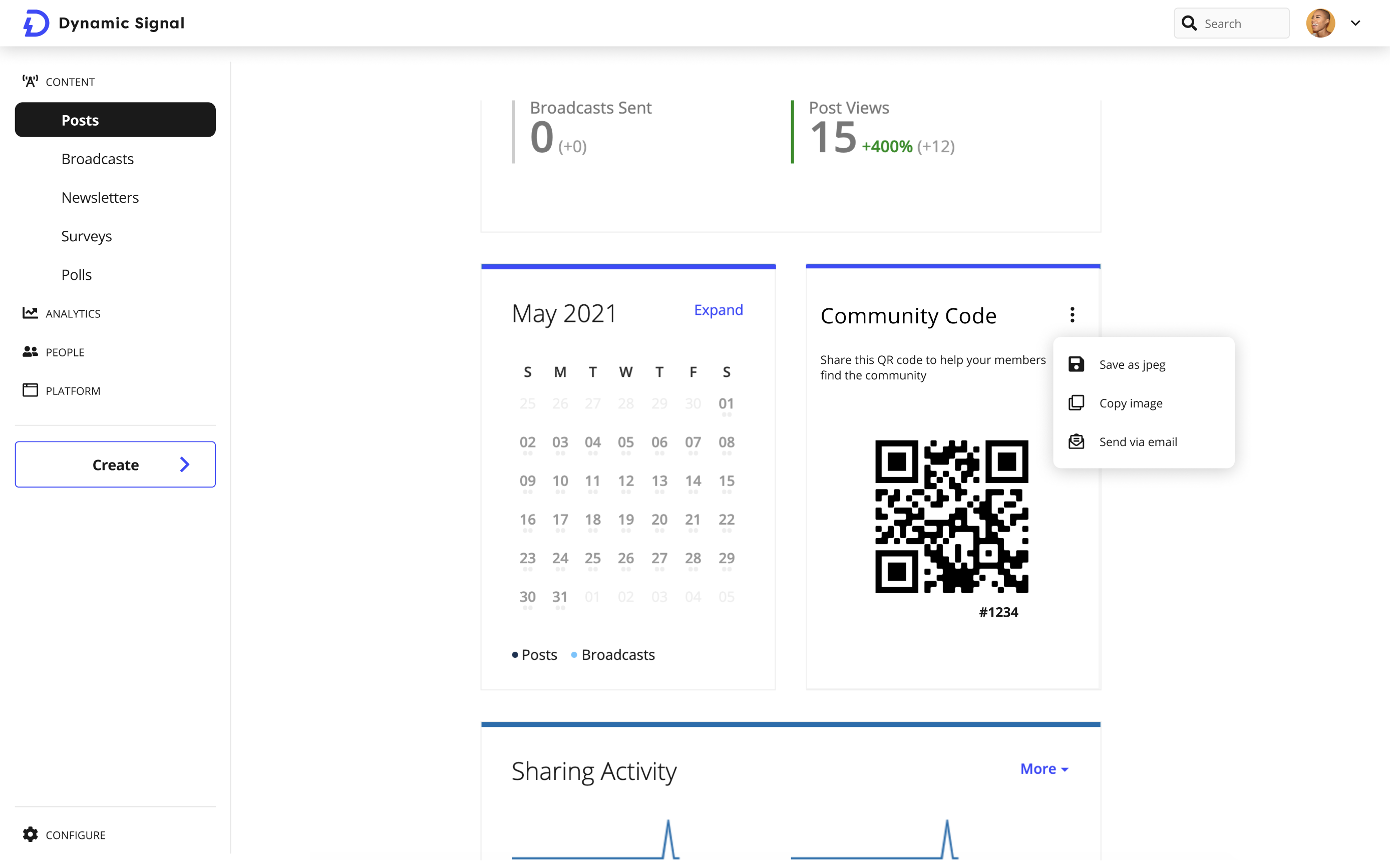 Scanning QR Code
When a user is logging in, they'll have the option to enter a community code or scan a QR code if available. Scanning a QR code will take them straight to their community log-in!
---
The information contained in this document may include proprietary and/or business-confidential material and is intended only for Dynamic Signal customers and authorized users of Dynamic Signal's products and services. Please be aware that any re-transmission, distribution, or reproduction of this information beyond its intended recipient is strictly prohibited.